Rhythms of the Night Savia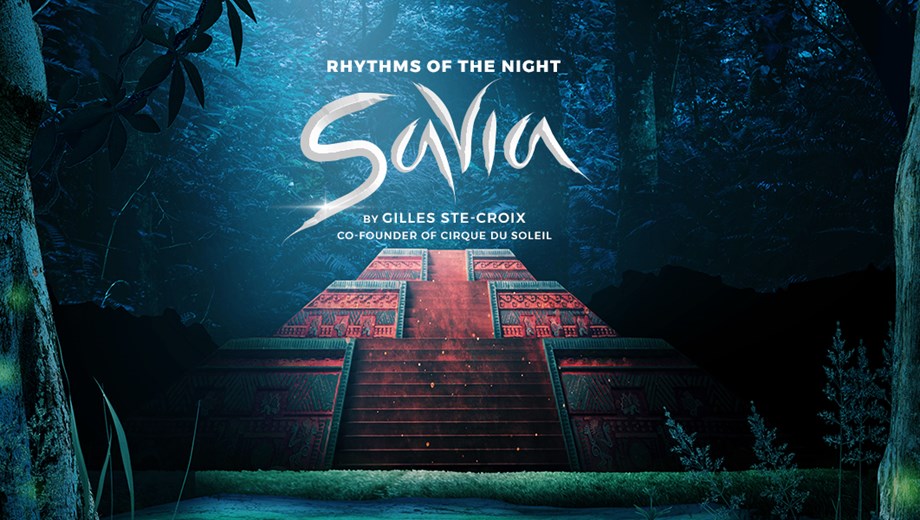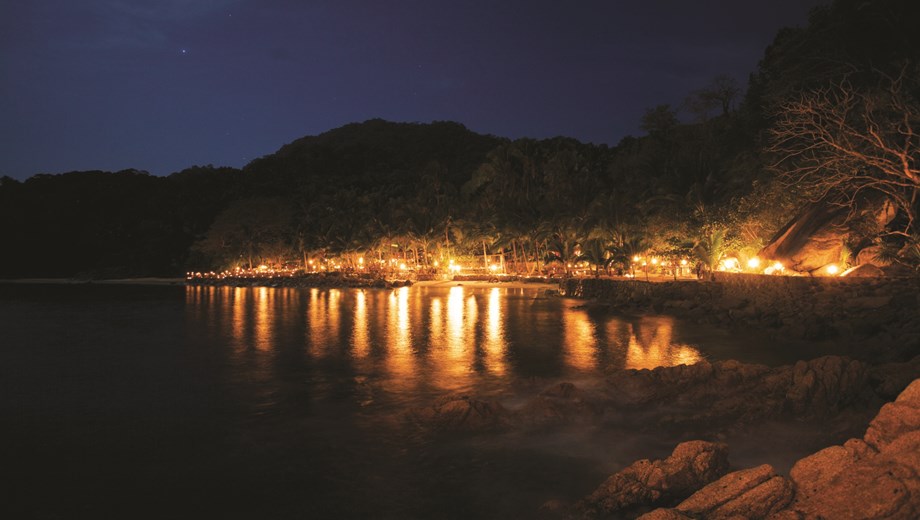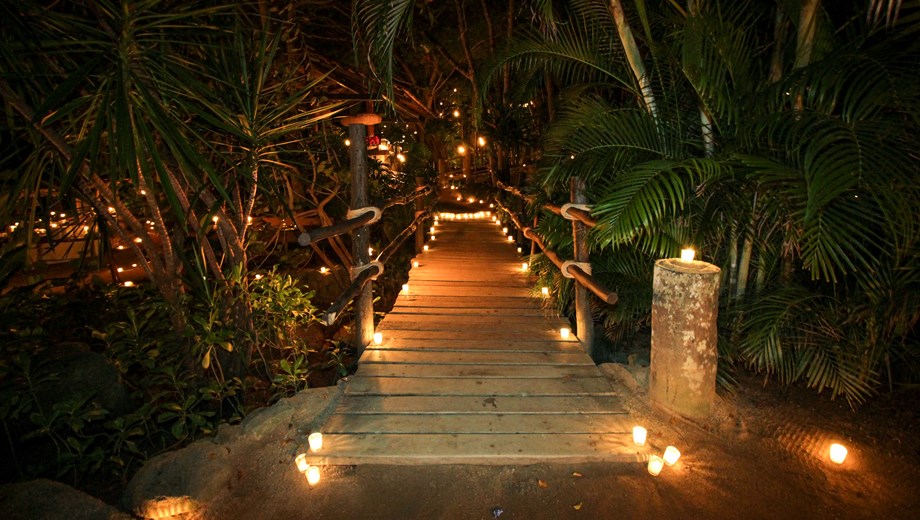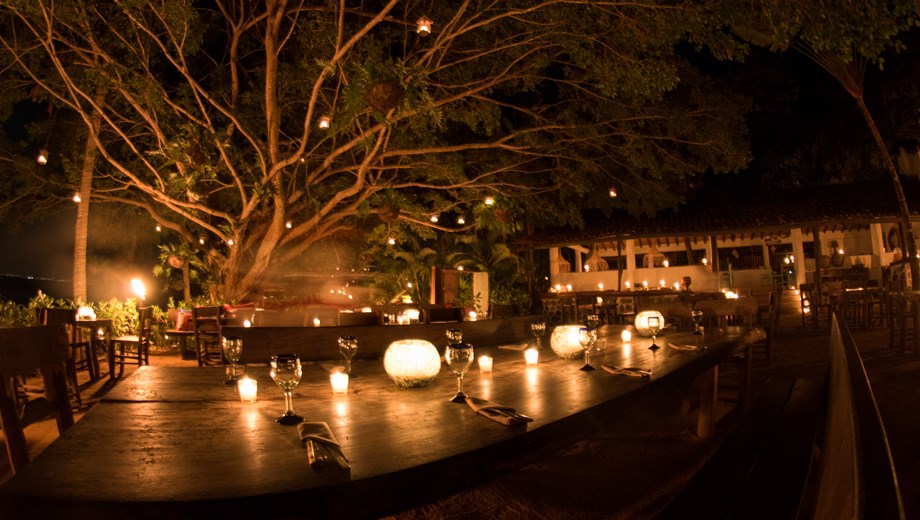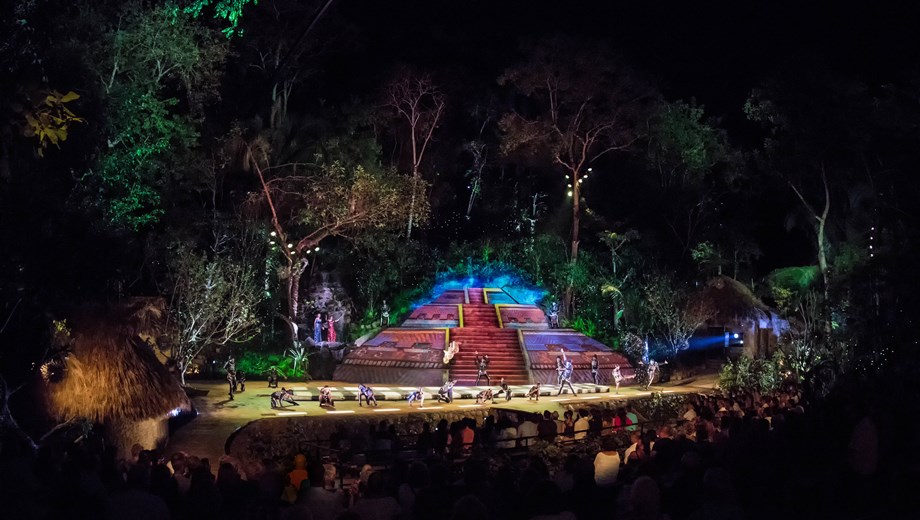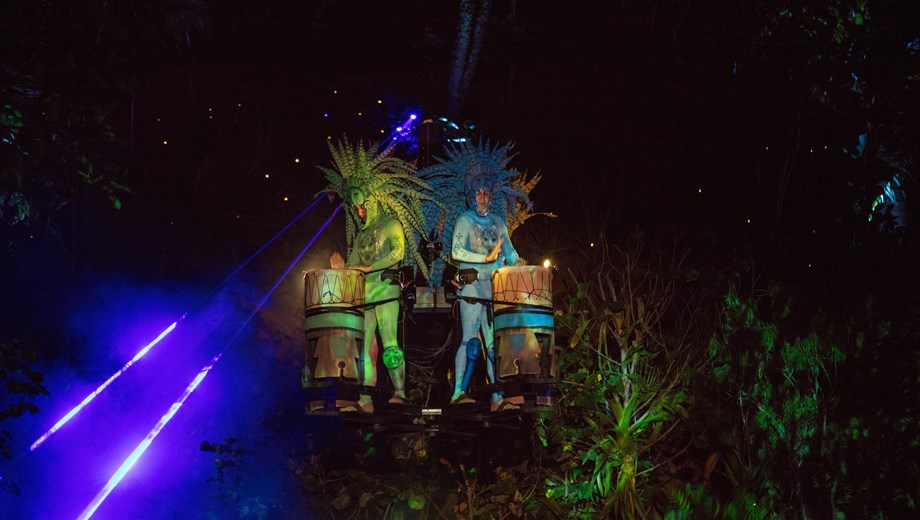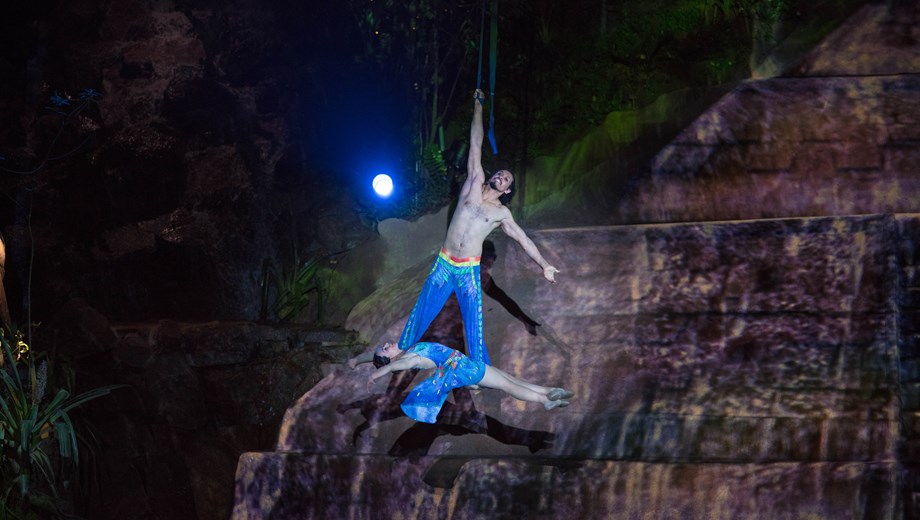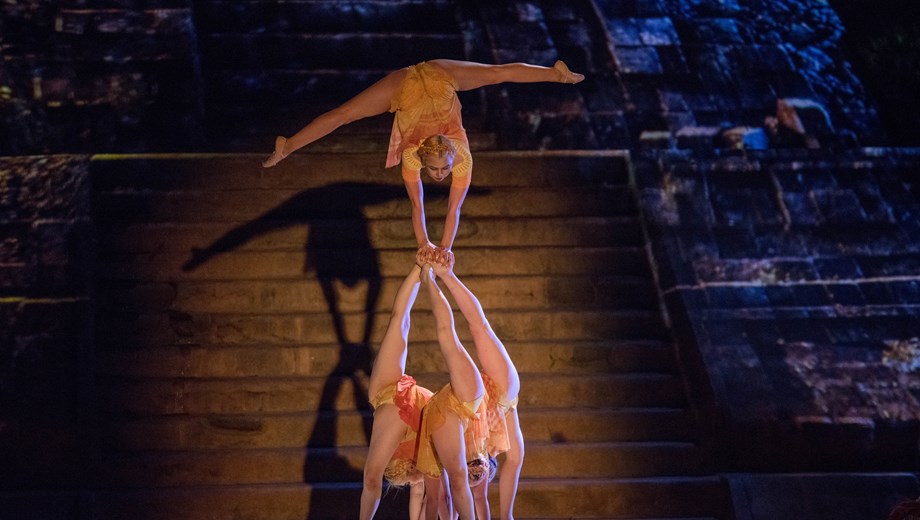 Features
Friendly with:





Activity Length
alarm
5 hours
3x2 PROMO
Book 2 tours & get 1 FREE
Add 3 tours marked with the 3x2 blue tag and the one with the lowest price will be discounted.
HOW DO I APPLY IT?
What is this about?
Hidden deep in the heart of the tropical rain forest at Las Caletas lies a mystical amphitheater under a starlit sky. Tucked away, this timeworn pyramid stands overgrown by trees and brush from years gone by. A small village surrounds the structure full of people who have lived in harmony with nature for generations. Each night, the spirit world of the ancients comes to life in a theatrical presentation.
Legend has it there were four civilizations of humanity prior to ours. Each period saw the evolution of the human race as well as its demise. These previous worlds were destroyed by tornadoes, fires and floods, yet rituals and sacrifices have kept the human spirit alive. From the bones and ashes of the ancients come a celebration of the new Sun and hope for a better world.
Powerful images, original music, dance and acrobatic performances surround you in this magical environment. Nourish your imagination and stimulate your creativity with Savia: The Legend of the 5 Suns.

What is included?
Sunset cruise
Premium Open bar
Gourmet candle-lit dinner
World class show
Premier Experience
VIP seating for dinner and show
Sunset cruise
Premium Open bar
Gourmet candle-lit dinner
World class show
Share your Experience

Timothy Hodge

Eureka, MO, United States

Jul 4, 2016

Loved the show and dinner. The boat ride to and from the show were great, the crew of boat #8 did a great job. Very talented crew, and the drinks and sketch put on by the crew on the way back to the marina was great. The main show, Rhythms of the Night, was a very good show, lots of action, great music, and very talented performers.


Phil Smith

Plano, Texas, United States

Nov 21, 2016

Everything was great!. Show, food, boat ride and staff were all perfect.


Elisa Knapton

Banff, Alberta, Canada

Jan 1, 2017

"Magical" is the most appropriate word to describe this experience.


Monika Miller

Port Aransas, TX, United States

Jan 21, 2017

It was absolutely wonderful!!!!!


Mike Cuzzola

Kimbridge Springs , Pensilvania , United States

Feb 19, 2017

Better than we remembered


Keith Crush

Medicine Hat, Alberta, United States

Feb 20, 2017

Overall we were pleased with the performance and the meal. However, we were disappointed when we arrived at about 8:00 PM after a rough sea ride over. We were not made aware the show was/had started and we took the time to use the washrooms which had a long waiting queue. We could hear music and drums so we asked an attendant if the show had started. He assured us it was a pre show. We made our way up to the performance area to find the main show had been on for about 15 to 20 minutes. We enjoyed the approx 30 minutes remaining of the show and really wished we had been advised on arrival on the boat that the show started at 8:00 and we should make our way to the performance as quickly as possible. The crew of Boat 4 did an excellent job despite the rough seas, however it is my opinion that far too much time was taken at the Nuevo Vallarta location telling the passengers non essential information. The crew must have known the crossing would be rough and take longer so we should have boarded earlier allowing for a more timely arrival. As stated the crew at no time indicated or apologized for what I would consider a late arrival at the venue and thus resulting in passengers missing several minutes of an excellent performance. I'm sure the performers prefer their audience seated and attentive as opposed to drifting in over a 20 minute period. Considering the substantial cost for this outing I would expect that all considerations of weather, delayed boarding etc would have been worked into the schedule to ensure everyone has a full and enjoyable experience. We will recommend that people consider attending the Rythms of the Night presentation, however we will be sharing our experience and would hope that this feedback will be considered and result in improved service for future customers.


Judith Masters

Issaquah, WA, United States

Apr 23, 2017

Great fun on the boat, wonderful entertainment on board. The show was nice. We enjoyed the acts, I don't know if there was a story, but we didn't see one. Food was very nice. Seating was very nice. Need more bathroom facilities.


jackie pennington

fullerton, ca, United States

Jun 9, 2017

I loved the experience . Very fun . Great show and good food . Would recommend to a friend .


Veronica Wilson

Colorado Springs, Colorado, United States

Jun 11, 2017

Great show and a fun boat ride!!!!


Sandra Umlang

Giddings , Tx, United States

Aug 21, 2017

Alejandra is awesome. We (36 people) were promptly picked up at the airport. Our luggage was gathered by the staff and we were able to start a relaxing vacation. We attended Rhythms of the Night and Alejandra took care of arranging transportation from/to the hotel, event tickets and the port fee. A good time was had by all.


Timothy Henderson

Colorado Springs, CO, United States

Nov 26, 2017

Had a great time!


Julie Schmidt

Red Deer County , Alberta, Canada

Dec 23, 2017

Excellent night from start to finish. Boat trip,dinner and show were all wonderful. Best staff we have ever had.


Philip Dallas

Dallas, Texas

Feb 27, 2018

It was a wonderful experience from beginning to end. Making the reservation was easy, and all my questions were answered with online chat. Arrival at the Maritime Terminal was well organized. The ride over on Boat 6 was great. Julio, Julio, Migalito and the rest of the crew went above and beyond to make sure everyone was safe, had a beverage, and gave us information on what to expect upon arrival. The setting is incredible. Very clean and well organized. All the pathways are lit with candles. The bathrooms were spotless. And one of the best buffets......everything was hot and flavorful....with excellent service. The show was great.....I didn't want it to end. The performers all did an amazing job. And then Julio, Julio and Migalito cranked it up on the return trip with even more special performances....again....I wanted to take another trip around the Bay so they could keep going. My cousin was visiting and it was her last night...she said "what an amazing way to end a vacation." Highly recommended.


LIAM EASTON

Gadsden, AL, United States

Apr 29, 2019

AWESOME! GREAT PERFORMERS AND FOOD WAS DELICIOUS. BOAT #6 WAS THE BEST!! AND CREW DID GREAT JOB ENTERTAINING AND SERVING GUEST BOTH TRIPS.


Dahlia Louie

Daytona, Florida, United States

Jul 23, 2019

All was enjoyable . I wish the tour started earlier, and dinner was served before the show. Getting back to our hotel 1:00a.m. Was not good for us.


Gabriel Albarrán

Coacalco, México, Mexico

Nov 18, 2019

Una excelente experiencia y sobre todo el espectáculo y cena estuvo genial
Write a Review

Prices
Per Person Vip (6 - 99 years)
Per Person With Alcohol (6 - 99 years)
Per Person Without Alcohol (6 - 99 years)
Meeting Points
location_searching

Maritime Terminal

Blvd. Fracisco Medina Ascencio

location_searching

Nuevo Vallarta Office

Vallarta Adventures' Center, Av. Las Palmas #39 Nuevo Vallarta, Nayarit; ZC 63732, México
Notes
Reservations are all subject to availability.
Children pay full price
$29 pesos port fee is to be paid at check-in. (Puerto Vallarta Departure)
$30 pesos port fee is to be paid at check-in. (Nuevo Vallarta Departure)
Recommendations
Comfortable shoes
Light sweater or jacket
Camera
Extra money for souvenirs & photos